Artikel
UMSurabaya signs MoU with Muslim Women Entrepreneurs Association
Di Publikasikan Pada:

21 Jun 2022

Oleh:

Admin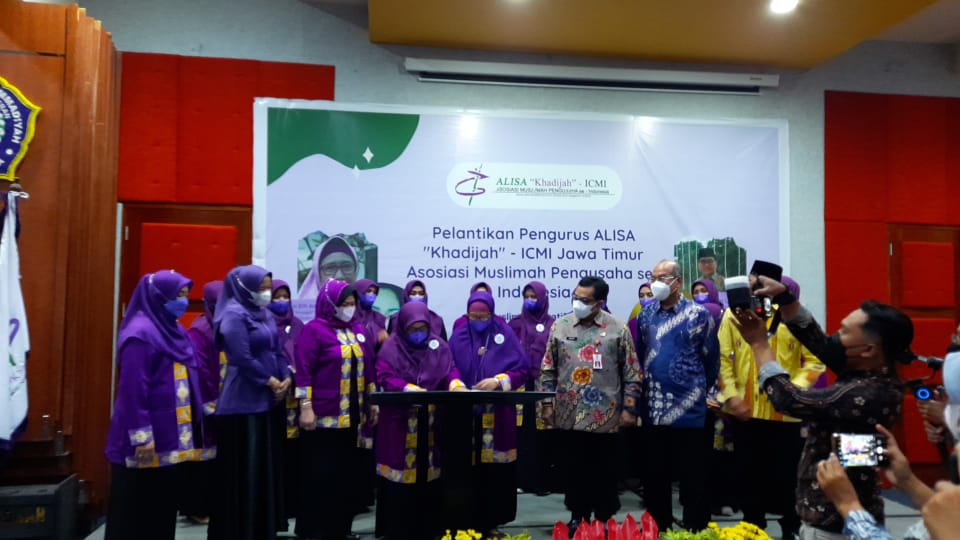 Universitas Muhammadiyah Surabaya (UMSurabaya) has signed Memorandum of Understanding (MoU) with Muslim Women Entrepreneurs Association (ALISA) "Khadijah" on Tuesday (21/06/22) at G building, UMSurabaya. The ALISA's members inauguration event was held after signing MoU. This event was attended by the Head of Industry and Trade, East Java, Dr. Ir. Drajat Irawan, M.T. representing East Java Governor, Deputy Regent of Malang, Deputy Regent of Sumenep, Chairman and Vice Chairman of ICMI, East Java.
Dr. Ir. Drajat Irawan, M.T. in his opening speech explained that East Java Province will entirely support the ALISA movement. He expects that ALISA will contribute in Small Medium Enterprise or UMKM in East Java.

The lecturer of UMSurabaya, Baterun Kunsah, S.T., M.Si. was also appointed as ALISA's members period 2022-2026. This period is supported by 27 people consisting of entrepreneurs, academics, and practitioners in various fields in East Java.