Artikel
Students Exchange Program Fall Semester 2022
Di Publikasikan Pada:

24 Aug 2022

Oleh:

Admin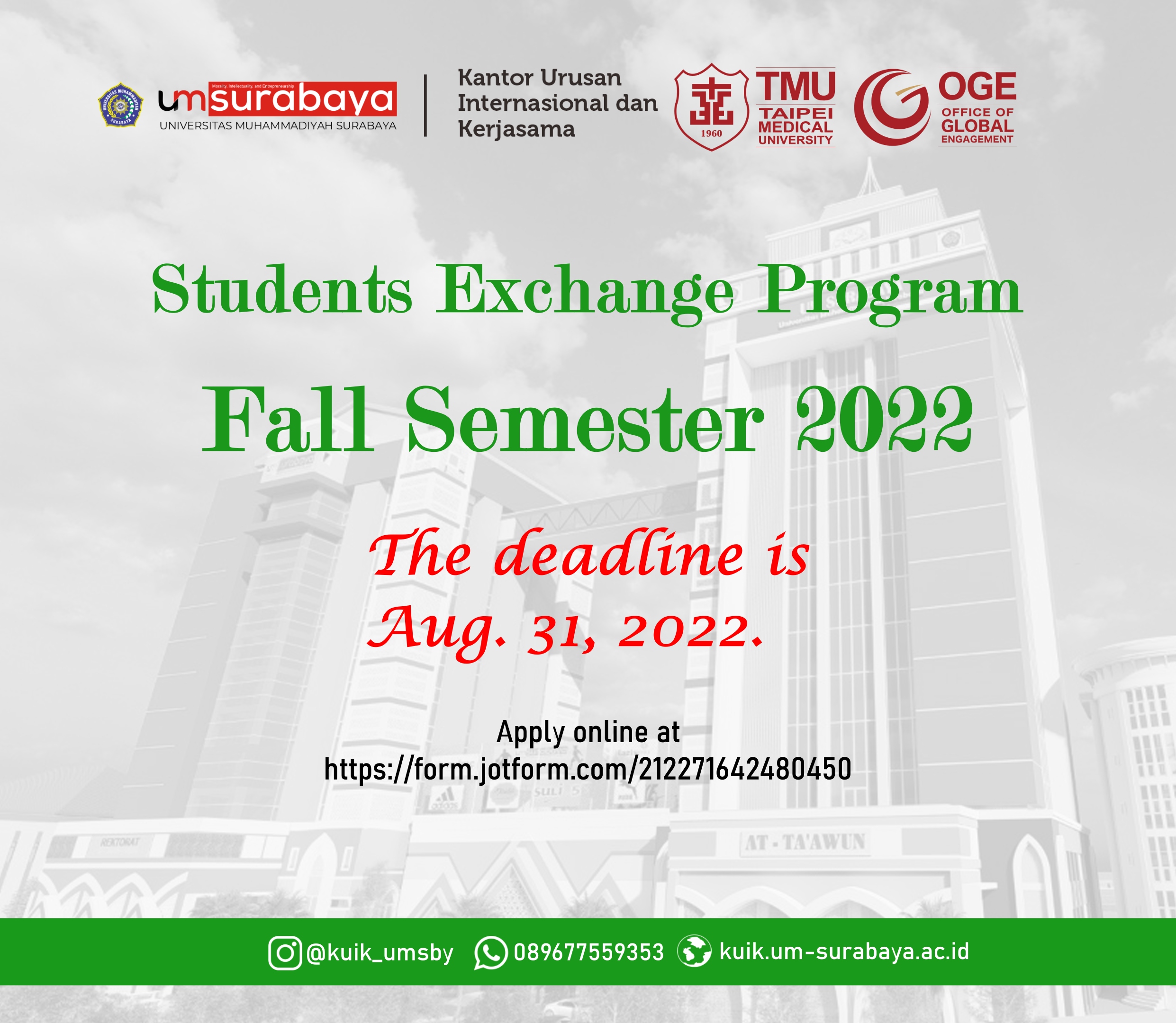 Hello Young Warriors,
Greetings from Taipei Medical University!
We are announcing exchange student enrollment instructions for the Fall Semester of 2022 (mid-September 2022 to mid-January 2023). TMU's Short Term Exchange Program offers 22 online courses for international students to attend remotely.
More details can be found at https://oge.tmu.edu.tw/tmu-step-short-term-exchange-program/
Apply online at https://form.jotform.com/212271642480450
Deadline is 31 August 2022.
For questions about the exchange program, please do not hesitate to contact Ms. Andrea Liu at andrea.liu@tmu.edu.tw
Thank you!